Welcome to Meg Worden! Here, you will find authentic tarot card readers, astrologers and psychics who have a mission to serve humanity well
and elevate the human consciousness to the spiritual plane.
Our tarot card readers are immensely gifted beings and they provide powerful sessions. Our clients find the tarot card reading sessions very healing and valuable.
Our astrologers know how to decode and reveal the information hidden behind stars and planetary positions to give you the best astrological readings and predictions.
If you find yourself energetically stuck in finding a good partner or if you are unable to find the right partner, get more insights into yourself and learn how you can attract a high-quality partner.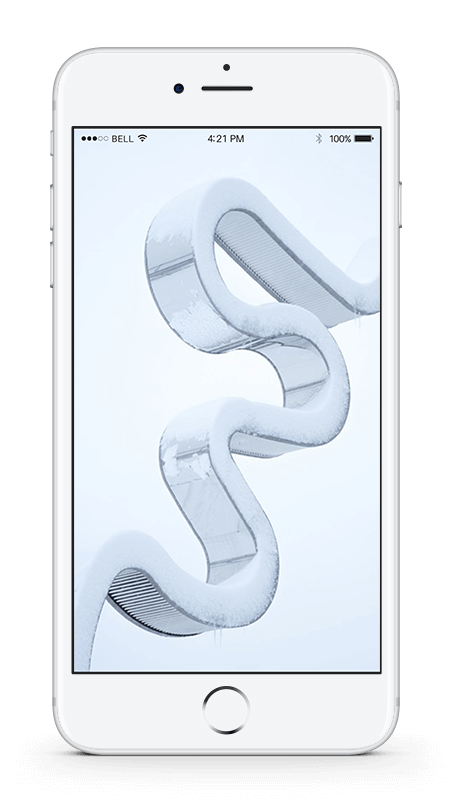 We provide powerful services that can clear up the energetic blockages preventing you from the living your best life.
Your Trusted Source For Psychic Advice
We pride ourselves for the authenticity and integrity in our services. We love our craft and take it very seriously.
Are you really a psychic, or is your mind playing tricks with you? Even though we all aren't professionally intuitive, we often experience sixth sense or any spiritual incident that leaves us wondering about our abilities. If you ever had more than a few such incidents, compare with the following instances to check if they are your budding psychic abilities.
Can you perceive the personality and emotions of people talking to you?
Clairvoyant skills help see through the person or the objects you focus on to perceive their nature and thought processes. Unlike in a normal conversation, a psychic can easily grasp the inner intentions of the person being happy, anxious, or depressed through his words.
Beyond that, you can also sense positive or negative energies around the person, which distinguishes their prominent character among the crowd. In simple words, over the mere words that people speak out, you should be able to perceive their inner intentions too.
You can judge by looking into the eyes and their body language if they are speaking the truth or masking anything.
Can you find items or words hinting at any future possibility?
Psychics often find several objects and even the nature around them indicating a change. Say, the sky turning cloudy suddenly, or the birds fluttering away rapidly might show a threat or warning. You can also see some written coincidences like on the newspaper you are reading or even the advertisement on the square indicating you with a few words.
General people's glance won't catch these words and their signs, but those with a vivid mind and strong clairvoyant skills can pick out these words at a single shot. If any of these hints have ever turned to reality, there are chances your psychic skills are working strong.
Do natural things stimulate your mind?
Other than special signs and words around them, people with psychic intuitions get influenced by their natural surroundings. Developing an intuition requires a very concentrated mind to focus on nature without any distractions and wavering.
Nature with sun, flora, and fauna is quite enough for them to foresee several incidents and even perceive the energy in the atmosphere. If not naturally strong, they sometimes take the help of scared items like crystal balls, astral stones, tarot cards, or meditation beads to gather focus and attention regarding particular thoughts.
These items also stimulate their thoughts and concentration to look deep inside any person or object.
Do you sense the incompatibility between people and things that others can't?
Unsuitable zodiac matches, unbalanced energies working together, or lurking negative forces around any person or place can agitate those with psychic intuitions. You might have felt anxious speaking to such people or might have feared picking up such objects.
Generally, fortune tellers, matchmakers, or relationship counselors use these skills to judge if the pair is compatible with each other. If you have found any such pair around you and they are struggling with similar disparities, there are chances that your insight was strong enough to recognize them distinctly.
What is Tarot reading?
Tarot reading is the practice of using cards with different symbols on them to try and foresee future events or reveal hidden knowledge by laying out the cards in specific patterns. The meanings of each card are unique to an individual depending on what they're asking about. These could be love, work, family, travel etc.
How to prepare for an online tarot reading?
Before getting your cards read it's best to write down what you want help with, whether it be work, family or love but not all three at the same time. Free tarot reading experts need specific questions so they can connect with you better and give out accurate answers.
What does the tarot reader do during a reading?
The reader shuffles the cards to get rid of any negative energy around your question, and then they lay out the cards in specific patterns that represent different possibilities or events that could happen. They'll then interpret what each card means and give you advice on how to go about it.
When should you get a Tarot card reading and how often should you have one done?
Tarot can be used whenever you need guidance or help, whether it's the early stages of a problem or just when you want to know what's going on in your life. Generally I'd say once a year is enough but if something major is going down then I'd say get your cards read at least once a month.
Tips on how to get the best out of your readings
The reader doesn't have control over what cards they pull so there's no point in blaming them if it goes wrong, try and relax when you're having the reading so the card meanings are more accurate for you. Lastly, remember that Tarot is there for you to help you when you need it most but it's not 100% accurate so don't take everything it says too seriously.
How to find tarot reading near me
Tarot readings are a form of divination and fortune-telling that use tarot cards to reveal insights into the past, present, and future. Tarot card readers can be found in various places around the world. Finding a reader can be difficult because there is no single place that has them all listed.
The good news is we have compiled a list of some of the best places to find readers in your area, so you can get started on your journey today!
Online directory
The first step is finding an online directory site which lists readers by location and what they offer. Most of those sites also have reviews from other customers on their experience with each reader, as well as pricing information. It's important to note that not every listing on those sites will be local, some listings may be nearby but many states away.
Metaphysical services
If none of these options are yielding good results, try reaching out to shops in your area that offer metaphysical services or products. The staff there can be excellent resources for finding a reader, even if they don't do readings themselves. If you still have no luck, remember- it is always possible to find an online reader who can do a reading for you. You can find a list of well-reviewed online readers at the end of this article.
Find a reader with a reliable reputation
Some of the best free tarot reading come from those who have been practicing their craft for many years. A great place to find these kinds of readers is through referrals from friends, family members, and even coworkers. Other places to research include online reviews and forums.
For example, you can visit popular social media sites like Facebook to see which readers have been positively reviewed by those you trust. Ask around and do some online research before you decide to give a reader a try or close your search outright.
Use social media to find a great reader
Many tarot readers use popular social media sites like Facebook and Twitter as ways to share their insights and connect with others. When you search online, you will find many of these readers in your area who are giving great insights to those in need.
Social media sites like Facebook and Twitter give you the opportunity to get a real glimpse into the lives of the readers that interest you. Visit their profiles and see what they're up to each day before making any decisions about meeting with them in-person.
Connect over the phone
Just as you would consult your doctor, lawyer, or other professional before making a big decision, meeting a reader in person is not always necessary. If you know of a reader who's especially good and trustworthy, consider talking to them on the phone first.
Some readers may even offer free insight over the phone to help you decide if they are right for you. Once you've chosen a reader, be sure to ask if they offer any discount services or free readings on a regular basis.
Conclusion
Finding the right tarot card reader can take some time and effort on your part, but it's worth it in order to get a reading that resonates with you. The best way to find someone is through referrals from friends or family members who have had readings with them before, as well as online reviews and forums where people share their experiences. Remember- not every listing on those sites will be local so if all of these options are yielding bad results for you, don't give up.
At some point in life, we've all had questions we wanted answers to. But there are certain questions that simply cannot be answered by anyone except psychics and spiritual mediums. And yes, there are gifted people who can make psychic predictions and offer answers to life's most taunting questions.
If you ever wanted answers to difficult questions regarding your life, love, career, money, or even relationships, consulting a psychic is always a good idea. And the good news is, you no longer need to travel far and wide to meet a reliable psychic. Nowadays, you can get a psychic reading online, and it's worth it!
It is completely normal to want to visit a psychic website. Thousands of people visit online psychic reading sites on a daily basis. This is because not only do they get answers, but also spiritual guidance and pieces of advice. Online psychics are becoming more and more popular because of this.
For anyone who is thinking about meeting an online psychic but you're still on the fence, this article will help you clear your mind and doubts. We'll highlight all the positives about online psychic readings. However, we're also going to throw in some points of caution.
Everything has pros and cons. This is true for an online psychic reading as well. While online psychic readings are convenient and reasonable, there are a few negatives that you need to factor in. This article will discuss both the positives and the drawbacks.
Why You Should Consider Online Psychic Reading
The good thing about technology is that it is advancing faster than ever. Thanks to technology growing rapidly, so many things are now possible that would never have been possible. This includes getting psychic readings done online. You can thank technology for no longer having to travel and spend money to meet a psychic.
There are several reasons why you should consider visiting an online psychic site. Trust us, visiting the best psychic reading site online can change your whole life and even your perspective. We'll be providing some of the major reasons why online psychics are the way to go!
One of the biggest plus points for online psychic readings is that they are extremely easy and convenient to get a hold of.  No one can deny the fact that looking for a psychic online is a piece of cake. Anyone with a phone, computer, and internet connection can find online psychics in less than a minute.
Before online psychics became popular, people went to traditional psychic stores to get psychic readings. And such stores were few and far between. But this problem is gone thanks to the coming of online psychics. Today, you can get a psychic reading from the comfort of your home!
Another major reason why so many people love, enjoy and recommend online psychics is because of the fact that online psychics are available 24×7. The best psychic reading sites employ psychics from different parts of the world. So, whether you want a free psychic reading at night, afternoon, day, or even in the morning, it can be arranged easily!
You will notice that the best sites for psychic consultation and readings will always have tons of psychics. This means that you have more chances of finding a psychic who is free at the time of your need. You simply need to browse through the names of different psychics and pick the one that speaks to you and is also available.
What can get better than the fact that online psychic readings are extremely affordable. If you want a cheap psychic reading, consider looking online! Most free online psychic reading sites have some great deals and offer to ask a free psychic question. Besides, the rates themselves are quite cheap, to begin with. Some sites even offer 10-minute sessions for just $1.99.
If this was not already enough, you will also be delighted to learn that psychic sites that are genuine and reliable offer free trials! Yes, if you want to secure a cheap psychic reading online, getting it done online is the best way to go! Many new users get registration perks in the form of a free trial session that lasts anywhere from three minutes to five minutes.
Did you know that certain online psychic reading sites are so confident in their services that they even offer a money-back guarantee? Yes, you heard that right! If by any chance, you do not like the services, you can always ask for a refund.
With traditional psychic readings, once you make payment, it is really difficult and sometimes even impossible to get a refund. But this is not the case with an online psychic reading. If you're eligible, you can request a refund, and you will always get back your money.
When we say trustworthy, we are not including the fake psychic sites that post misleading advertisements and fool people. But on the contrary, if you visit a trusted and credible online psychic reading site, you will be at ease. This is because you can trust the psychics on these sites.
There is no way of telling whether or not an offline psychic is good other than hearsay. But when it comes to online psychics, the site that employs them does a thorough check. Each and every psychic is vetted for credibility and authenticity. You can expect accurate readings and respect for privacy.
Thousands of Happy Customers
Perhaps, one of the biggest positives about online psychic reading sites is the fact that they have tons of positive customer satisfaction reviews. When it comes to authentic and credible sites, there is nothing but good reviews from people.
Most people who have got a psychic reading from online psychics not just love them but also recommend them to others. People who have gotten online free psychic reading done praise these sites for the accuracy of predictions, ease of use, and even the attractive prices and offers.
You Can Choose Your Preferred Way Of Communication
Here's the thing. When it comes to online psychic reading, you are going to have options in terms of communication. Unlike in traditional psychic readings where everything happens face-to-face, in an online psychic reading, you have the liberty to choose how to communicate with the reader.
Many of the sites these days offer different forms of communication. These include means like chat, email, phone calls, or even one-on-one video calls. For people who are not comfortable showing their faces online, they can always find chat psychics or even converse with them on a toll-free number.
Different Psychics, Different Services
One of the biggest advantages of free psychic reading sites is the fact that they have different types of psychics who specialize in certain things. For instance, some psychics are better at tarot while others might be better at numerology or astrology. But nonetheless, you will have different psychics to choose from as per your needs.
Some of the most popular types of services that you can get at an online psychic reading site are astrology, horoscope, numerology, palm reading, love reading, tarot reading, angel-card reading, energy healing, chakra healing and many more. Some sites even entertain custom readings.
The Drawbacks Of Online Psychic Reading
Everything in this world has its advantages and disadvantages. The same applies to online psychic reading as well. While there are so many good points, there is a fair share of drawbacks one needs to know. These include:
Too much of anything is not good, and that is a proven fact. Since there are so many different sites for online psychic readings, beginners tend to get confused easily. This leads to wrong decisions, and people who don't really know online psychic readings tend to choose bad sites.
So, earlier, we told you that free psychic reading sites always have some sort of deals or offers going on. But the thing is, these are subject to terms and conditions. For instance, most money-back offers are only valid only if the reading session has not exceeded 5-10 minutes.
If you want to get an online phone free psychic readings from some of the most famous psychics in the world, you'll need devices like the internet, phone, or computer. Sometimes the internet tends to act up, or our devices might also be down at times. Such situations will cause huge problems and make it impossible to get a psychic reading done, even if it's urgent.
The Verdict
It is very clear that the pros of free online psychic readings outweigh the negatives. This is mainly due to the fact that online psychic reading has made things way more convenient for people, especially the ones who are busy and do not have the time to go out to a traditional psychic.
At the end of the day, whether you get an online or offline psychic reading, they are both done by real psychics. So, it's always better to choose the more convenient option. You no longer need to go out and look for psychics near me anymore. Everything can be done by the push of a button!